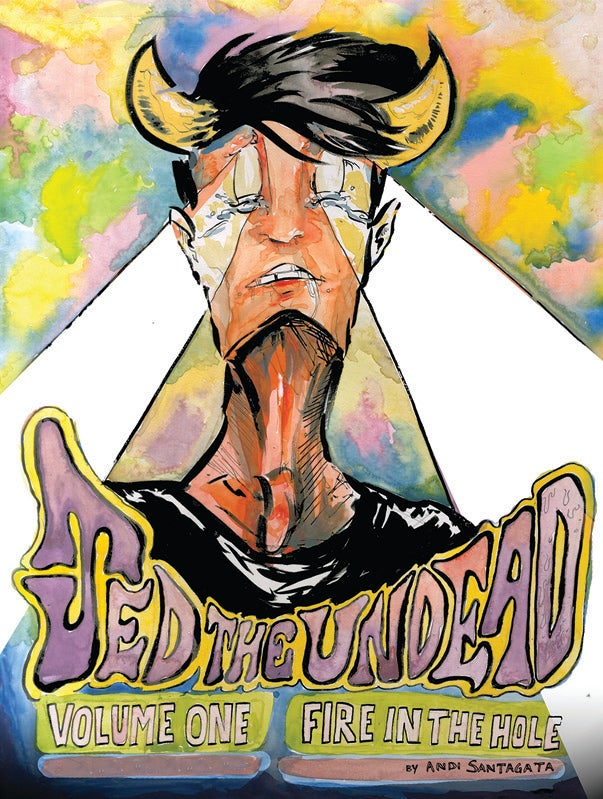 Jed the Undead, Volume 1: Fire in the Hole (Ages 18+)
$

7.00
Loose Praise for "Jed the Undead":
"Nailed it." - Jon Chad, Radiator Comics
"Those are excellent dick angles - and you can put that in your book blurb, too!" - Sophie Yanow, esteemed and respected cartoonist and college professor
"Holy shit, I have never seen anyone do this with comics." Jacob Bussiere, Pink Lemonade
Jed Spritzer is a teenage demon forced to move out of Hell into Arizona after his parents' messy divorce. Volume 1 is an exquisite mix of ink wash, teen guilt, angst, and dick trauma; 40 pages' worth of my deepest darkest secrets spilled out into fictional demon teen form! Each book is printed on soft, cream paper, with a real paperback style cover, perfect binding, and a custom-made black belly band to keep your Jed safe and unopened from prying hands.
It's finally here - read the first story in the Jed the Undead series! A year after the companion book Jedville, Jed the Undead: Fire in the Hole is a self-contained, 40-page story, taking place in the horrible small-town suburb of Microwave Valley, as well as taking place in Jed's teen angst heart and/or teen angst pants. Contains copious amounts of ripped skinny jeans, abject heartbreak, and loose, flowy, emotional linework that's the emotional equivalent of getting hit by a truck.
MATURE CONTENT: Jed the Undead Vol 1 (and the series as a whole) is extremely NSFW - or, in other words, 18+. If you're okay with your teenager seeing graphic images of demon masturbation, well, you're cooler than my mom ever was.
Jed the Undead Volume 1 was produced as part of my final project here at the Center for Cartoon Studies, the final roadmark before thesis year - join me on this Jedventure!